THE MOST advanced NEUROPATHY TREATMENT
NO DRUGS. NO SURGERY. NO INJECTIONS. JUST RESULTS!
There was a time in your life when you didn't have the numbness, tingling, burning, sharp, painful sensations in your feet. The kind of pain that keeps you up at night and makes you wonder if there is any enjoyment left in life. It may have started as an occasional numb spot or tingling in your toes or fingers then it became more frequent and eventually painful.
The worse time of day may be at night time. You can't get comfortable and the pain keeps you tossing and turning. The pain may even wake you up at night disrupting your peace and comfort. Have you started limiting your activities and social time or stopped enjoying the things you used to altogether?
We want to give you hope that you may be able to overcome this dreadful condition. Even if you've had it for years. Even if your doctor told you there's nothing you can do about it.
It's so frustrating seeing people who have worked their whole lives in anticipation of enjoying hobbies, travel and relationships have that taken away because of nerve damage in their feet.
CAN YOUR NEUROPATHY TREATMENT PROGRAM HELP ME?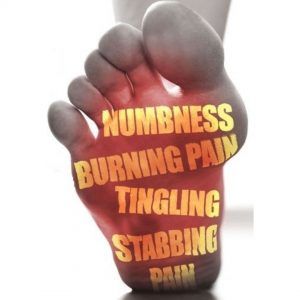 We've developed such a reliable and effective treatment approach that not only do we see people struggling with neuropathy from all over Northern Colorado, we've treated patients who have travelled to us from Washington, Missouri, Wyoming, and Nebraska just in the last year alone.
Recovery from peripheral neuropathy is very real and very possible!
We can almost bet that you've been told that you just have to live with it. Most patients just accept that nonsense and take a pill for pain relief. Doctors usually tell patients that the "damage is permanent". Most patients give up at this point and never find a treatment option that will allow them to actually heal their damaged nerves.
By thinking outside the box and applying well-grounded science and research related to nerve health and function we put together our most advance peripheral neuropathy treatment program ever. Our formula is deceptively simple: Give the Nerves What They Need To Survive and Recover.
Literally set the stage and give your nervous system the best possible chance to reverse that nerve damage.
HOW IS NERVE RECOVERY ACCOMPLISHED?
Give the nerves oxygen, proper blood sugar, specific nutrients and stimulation while removing inflammation and you have set the stage for nerve healing. We've created a program that addresses each part of the equation and gives you the best possible chance for nerve healing and real relief.
If you are experiencing…
Nerve pain your feet
Burning sensations
Numbness
Tingling
Sharp or "shooting" sensations
Swelling
Change in color and/or temperature
Noticeable decrease of balance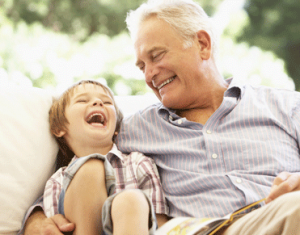 Take Action Now By Calling To Schedule A Free Consultation. (970) 682-2667 or...
Fill Out This Short Form And We'll Call You Within One Business Day.