THE MOST EFFECTIVE NEUROPATHY TREATMENT
Proven Neuropathy Treatment
… AND WE'VE GOT THE TESTIMONIALS TO PROVE IT.
NO DRUGS. NO SURGERY. NO INJECTIONS. JUST RESULTS!
There was a time in your life when you didn't have the numbness, tingling, burning, sharp, painful sensations in your feet. The kind of pain that keeps you up at night and makes you wonder if there is any enjoyment left in life. It may have started as an occasional numb spot or tingling in your toes or fingers then it became more frequent and eventually painful.
The worse time of day may be at night time. You can't get comfortable and the pain keeps you tossing and turning. The pain may even wake you up at night disrupting your peace and comfort. Have you started limiting your activities and social time or stopped enjoying the things you used to altogether?
We want to give you hope that you may be able to overcome this dreadful condition. Even if you've had it for years. Even if your doctor told you there's nothing you can do about it.
It's so frustrating seeing people who have worked their whole lives in anticipation of enjoying hobbies, travel and relationships have that taken away because of nerve damage in their feet.
CAN YOUR NEUROPATHY TREATMENT PROGRAM HELP ME?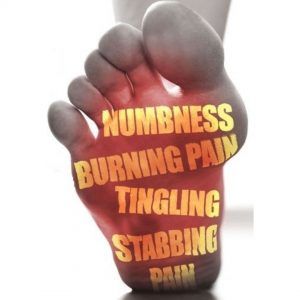 We've developed such a reliable and effective treatment approach that not only do we see people struggling with neuropathy from all over Northern Colorado, we've treated patients who have travelled to us from Washington, Missouri, Wyoming, and Nebraska just in the last year alone.
Recovery from peripheral neuropathy is very real and very possible!
We can almost bet that you've been told that you just have to live with it. Most patients just accept that nonsense and take a pill for pain relief. Doctors usually tell patients that the "damage is permanent". Most patients give up at this point and never find a treatment option that will allow them to actually heal their damaged nerves.
By thinking outside the box and applying well-grounded science and research related to nerve health and function we put together our most advance peripheral neuropathy treatment program ever. Our formula is deceptively simple: Give the Nerves What They Need To Survive and Recover.
Literally set the stage and give your nervous system the best possible chance to reverse that nerve damage.
SO HOW IS NERVE RECOVERY ACCOMPLISHED?
Give the nerves oxygen, proper blood sugar, specific nutrients and stimulation while removing inflammation and you have set the stage for nerve healing. We've created a program that addresses each part of the equation and gives you the best possible chance for nerve healing and real relief.
If you are experiencing…
Nerve pain your feet
Burning sensations
Numbness
Tingling
Sharp or "shooting" sensations
Swelling
Change in color and/or temperature
Noticeable decrease of balance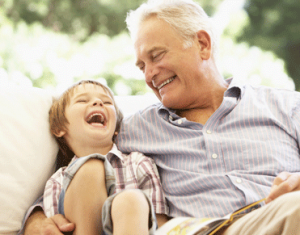 Take Action Now And Call For A Free Consultation. (970) 682-2667
Or, Fill out THIS FORM HERE and a member from our team will call you within one business day.
We look forward to meeting you and can't wait to help!
" When I first came here, I had doubts about my improvement for my neuropathy. I had been to many other doctors who advertised that they could help. None of them helped at all. When I saw Dr. Irven's advertisement, I decided to try again. Thank God that I did because she has really helped me! I am even going on a six week vacation that I would never have considered before beginning treatment." – Charles D.
" I had been to 5 doctors/clinics with no relief to the symptoms of burning, tingling and stiffness to my bilateral feet. The symptoms had been present for 2 years, making it difficult to walk, be active and play tennis. After one month I am no longer feeling the burning and tingling and stiffness in my feet. I believe that the treatments I have been receiving have been very beneficial to my health and well-being. Thank you Dr. Smith, I know that I was leery at first, but you have made a difference!" – Maggie D.
" Some time ago I noticed a tingling in my feet which became increasingly uncomfortable. I did not want surgery for several reasons, so when there appeared an ad in the local newspaper for a neuropathy evaluation I decided to seek help if that was possible. To make a long story short, I began therapy about 2 months ago and have been pleased with the help and improvement I have received. The treatments have relieved the discomfort at least 50% for which I am grateful. The doctor and staff are dedicated, helpful, and efficient, as well as friendly and I would encourage anyone with a similar need to check it out." – Chuck H.
" For over four years, I had suffered with totally numb feet, lower back pains and "icy cold" fingers and numbness like I had frost bite. I could not dress myself and used a walker and cane to walk. I was hopelessly home-bound. I had sought multiple other treatments for my ailments and I had about ran out of choices. I continued grow worse every day. Then I turned to the Lord. I prayed hard and with deep faith, for Him to give me a sign that I could find relief. Several days later I found an ad in the paper for Rocky Mountain Spine & Disc describing all the symptoms of my malady. Dr. Irven said she could help me, and has she ever! Now my neck pain has disappeared, my feet regained warmth and feeling, and I can walk and dress myself without assistance. Thank you, Dr. Irven for giving me the future I only dreamed about at 86 years old! I believe she is an angel." – Gene L.
" When I first came into Rocky Mountain Spine & Disc, I was very skeptical. I had been to many chiropractors for over the period of 3 or more years with the same symptoms. I suffered from leg pain and foot pain, along with tingling in the bottom of both of my feet. I visited a number of doctors over the years who prescribed me pharmaceutical drugs that did not work. After my first visit to Rocky Mountain Spine & Disc with my first treatment, I started to feel some relief. I now have hardly any pain in my legs and the tingling in my feet is mostly gone. Thank you Rocky Mountain Spine & Disc, Dr. Smith & staff, you have helped so much." – Clarence B.
" I had neuropathy in both my hands and feet and I had been experiencing low back pain off and on since 1995. I felt like the pain was travelling from joint to joint, and I had very little pain relief – if one joint didn't ache the other one did. Since completing the treatment plan and doing the home exercises, I have much less arthritis pain and neuropathy in my feet is almost gone. I am more active and able to accomplish more every day. I have almost forgotten the pain I had when I first came in – but I know I do not want to experience that amount of pain again. – for this I am truly grateful. I am so glad that I came to Rocky Mountain Spine and Disc! " – Kathy S.
" In May 2014, Neuropathy began setting in for me and I had given up on all hope of a normal life. My neuropathy was still overwhelming and in September 2014, I visited Rocky Mountain Spine and Disc. After just two visits my feet feel great. I'm looking forward to riding my motorcycle and taking RV trips again. I am now making plans and dreams again." -Randy B.