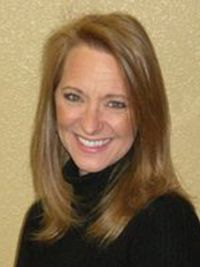 Dr. Carla Irven (Smith), DC, BCN, CME, CAC
Dr. Irven began her chiropractic education knowing she would one day practice in Colorado. Her dream came true when she met Loveland native Dr. John Smith while attending Palmer College of Chiropractic Florida. After both receiving their degrees as Doctors of Chiropractic, they moved to Loveland and got married. Together, they opened Rocky Mountain Spine & Disc in Fort Collins. Dr. Irven and Dr. Smith are the proud "parents" of three dogs and enjoy an active lifestyle.
She is certified in Animal Chiropractic by the Animal Chiropractic Certification Commission of the Animal Veterinary Chiropractic Association and completed here post-graduate education in the Animal Chiropractic Program at Parker College of Chiropractic in Dallas, TX. Dr. Irven Animal Chiropractic specifically focuses on ataxic and paralyzed dogs. Prior to a career in Chiropractic, Dr. Irven began a career working with animals by living with exotics on an animal sanctuary in Arizona as a keeper of big cats, wolves, mountain lions and other exotics. She became a Licensed Veterinary Technician and began working in veterinary medicine. She worked with domestic animals in emergency, reproductive and nuclear medicine, and with horses in an equine practice in Las Vegas, Nevada.
Dr. Irven is also Board Certified in Neuropathy from the American College of Physical Medicine and the author of "The Keys to Defeating Neuropathy". She is a Certified Medical Examiner for the Department of Transportation, and a Certified Practitioner of the Personal Injury Institute. She is trained in Activator Methods I & II, Graston Technique and has post-graduate training in Nutrition, Extremity Adjusting, Whiplash and Brain Traumatology.
While she loves working with animals again, she remains fully dedicated to her human patients and to helping you live the type of life you were meant to be living! She believes that growing older shouldn't have to mean growing sicker.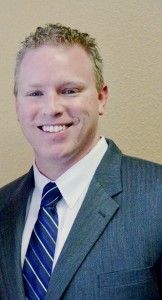 Dr. John A Smith, DC, BCN, CME
Dr. Smith is a 2008 graduate of Palmer College of Chiropractic with an additional 110 hours of postgraduate training with the Council on Extremity Adjusting. He is Board Certified in Neuropathy from the American College of Physical Medicine.
In addition, he has acquired postgraduate education on whiplash and brain traumatology and is a certified practitioner of the Personal Injury Institute.
Dr. Smith's areas of expertise include treating and managing patients suffering from complex conditions such as neuropathy and chronic knee pain, in addition to those suffering acute traumatic injuries to the spine, chronic extremity injuries, disc herniations or bulges, and general spine related conditions.
Born and Raised in Loveland, CO
Colorado State University – B.S. Health & Exercise Science – Sports Medicine
Palmer College of Chiropractic – Doctorate of Chiropractic
Board Certified in Neuropathy – American College of Physical Medicine
Certified Medical Examiner
Certified Practitioner – Personal Injury Institute
Dr. Smith's first priority in life is family. He enjoys spending time with his wife and three dogs camping, hiking, snowboarding, weight training, attending sporting events and traveling.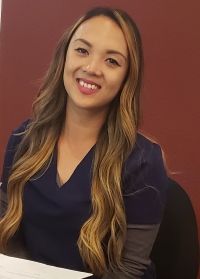 Aroma - Office Manager
Aroma started as a receptionist for a Chiropractic office in California back in 2011. With hard work and dedication, she worked her way up to eventually become the Office Manager for that practice until moving to Colorado in 2018. She has always admired what chiropractic care is able to do for people. Seeing and hearing patients living a better quality of life, that they didn't even know was possible, is so rewarding.
When she is not in the office, Aroma loves to spend time with her husband, two children and their puppy. She's a lover of anything vintage, summer time, and being near the ocean.