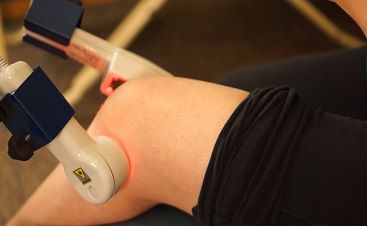 Is pain ruining your quality of life? Tired of all the medications? Experience for yourself the powerful effects of Cold laser Therapy. Our medical lasers use tissue-penetrating light frequencies that are safe, painless, produce no ionizing radiation. These lasers are both powerful and extremely effective with virtually no side-effects or associated complications. This multiple wavelength technology has been clinically proven to provide optimal treatment, safe for all skin pigmentation, without raising skin temperatures to dangerous levels—unlike Class IV and Class 3B lasers.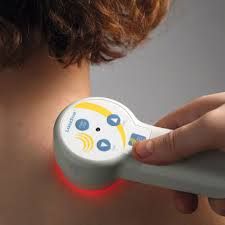 There are many different types of lasers used for medical purposes. Two main groups stand out:
High Power Lasers (Hot Lasers): These are used to cut, coagulate and evaporate tissues. These lasers are often called surgical lasers because they can replace the scalpel of the surgeon.
Low Level Lasers (Cold Lasers): These are used to stimulate cell function. They are also called bio-stimulating lasers or Low Intensity Lasers. Their biological effect is not thermal, as is the case with surgical lasers.
Cold laser therapy is effectively used to treat acute and chronic pain, both muscular and neurological in nature. If you suffer from conditions such as knee pain, neuropathy, neck pain, back pain, or arthritis, then Cold Laser Therapy may be just the answer.
How It Works
Unlike other types of therapies that are mainly used for pain management or otherwise improving the patients comfort level, cold laser therapy is a permanent solution. Aiming the low-intensity light into the affected area reverses the damage to cells so normal cell function returns to the area once again. Cold laser therapy spurs on cell regeneration at an elevated rate.
Now you may finally experience the relief you've been looking for!
Don't commit to surgery or settle for more drugs without first consulting with our doctors to see if cold laser therapy is right for you.