Effective Back Pain Treatment. No Surgery or Injections.
Free Yourself From The Restrictions of Back Pain
Make Back Pain a Thing Of The Past – Today.
More than 100 million Americans suffer from back pain.
Unfortunately, it's normally just the symptoms that are treated.
We do things a little differently. Our comprehensive treatment targets the cause of the issues, with the goal being to eradicate the issue altogether.
Since 2009 we have treated countless patients in Fort Collins, Loveland, and all over Northern Colorado having helped them start to live a normal, pain-free life again.
Utilizing new breakthroughs in medical technology, we may be able to completely diminish your pain, and help restore normal function!
Pain relief is just a phone call away. We'll explain to you how our methods work and if we don't think we can help you, we'll tell you straightaway!
Do you suffer from any of the following?
Chronic Back Pain
Degenerated Discs
Herniated or Bulged Discs
Chronic Neck Pain
Spinal Stenosis
Whiplash
If So, We Can Help You!
Pain Relief
Many of our patients can see a noticeable improvement very quickly which results in normal function. Don't let pain control what you do, let us help you now!
No Surgery
Surgery doesn't have to be the only choice. With our comprehensive, technology based treatment approach we can focus on relieving pain and restoring normal function without the risks or downtime of surgery.
Improved Quality Of Life
Life's for living, but back problems can stop you from doing that. We pride ourselves in being open with our patients, if we can't help you, we'll give you unbiased expert advice.
We've developed a comprehensive, Non-Surgical Back Pain Treatment Program, which has already helped hundreds of people in our surrounding communities avoid surgery and get back to doing the things they love to do.
Call Today For a Free Consultation (970) 682-2667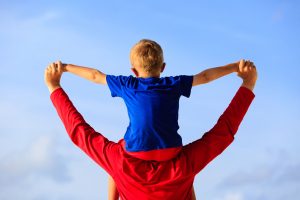 "I want to thank the Doctors at RMSD. Thank you for giving me hope, when I was hopeless, for working with me and showing me that there are doctors out there today that really do care and are concerned with health and way of life. Most of all for helping me get my way of life back." – Pamela P.
"I was skeptical, but after only a few treatments, my lower back pain has decreased significantly. Subsequent treatments have further reduced lower back pain. I am very pleased." – Gene Z.
"After just four weeks of treatment , I have thrown away the cane and wheel chair and I am PAIN FREE! Thank you!" – Al B.
"I am now 100% confident in my recovery and am happier with myself. My pain has already decreased dramatically and my posture improved. I actually feel like a 20 year old again!" – Haley B.